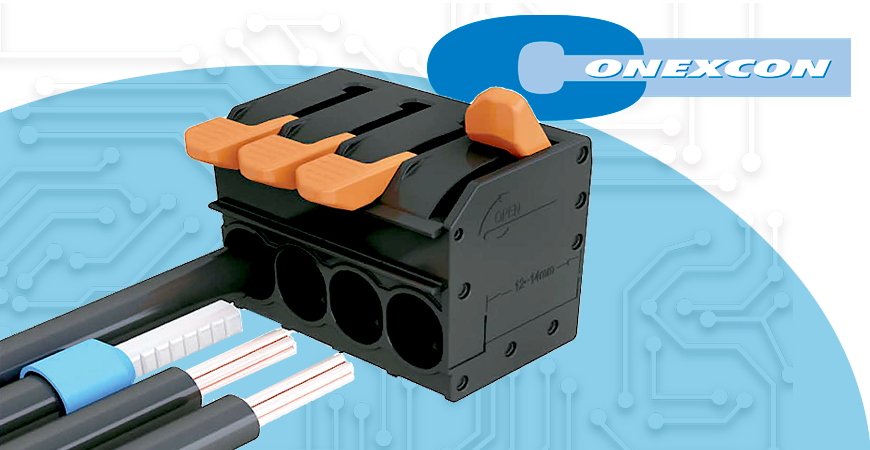 New Terminal blocks family: P-LUP
The P-LUP family is characterized by the application of a new wiring structure, which includes a lever that is activated by moving it upwards and makes the task faster and easier than ever before. It is designed for wiring up to 4 AWG (25 mm²) and electrical specifications of 300 V/20 A-600 V/51 A (UL).
The BC02571, BC02561 and BC02566 series optimize the operability of the novel levers and maintain the high reliability of push-in connections.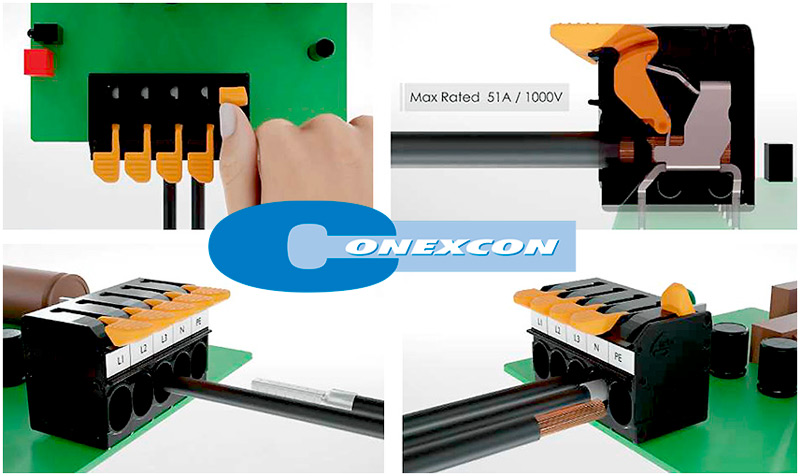 Highlighted Features of the P-LUP family:
Perfect operational experience
It is ergonomically designed for simple operability and time-saving. Together with quick wiring, a high-reliability connection is achieved that ensures the efficient operation of the system.
Push-in connection and tool-free (PID)
The lever-type push-in connection allows for easy insertion of solid or stranded wires with ferrules by simply moving the lever upwards, without the need for tools, saving time in assembly. In addition, the release is also very easy to archieve, just by activating the lever.
Test hole for continuity confirmation
The P-LUP series is designed with test holes, ideal for users to verify electrical continuity.
Excellent contact stability
The push-in connection technology allows for easy insertion of solid or stranded wires with ferrules into the clamp. The design ensures reliable contact and long-term stability of the inserted conductors. In addition, the solder-to-board bifurcated pin provides more stability and fixation to the PCB.
Simple and clear marking system
The design of the connection terminal marking area allows for easy labeling with a label strip, making it easy to identify.
The P-LUP family offers a series of highlighted features that make wiring easier and more efficient. Overall, the P-LUP family is an ideal choice for those looking for a quick, efficient, and reliable wiring solution.
Comments
Log in or register to post comments