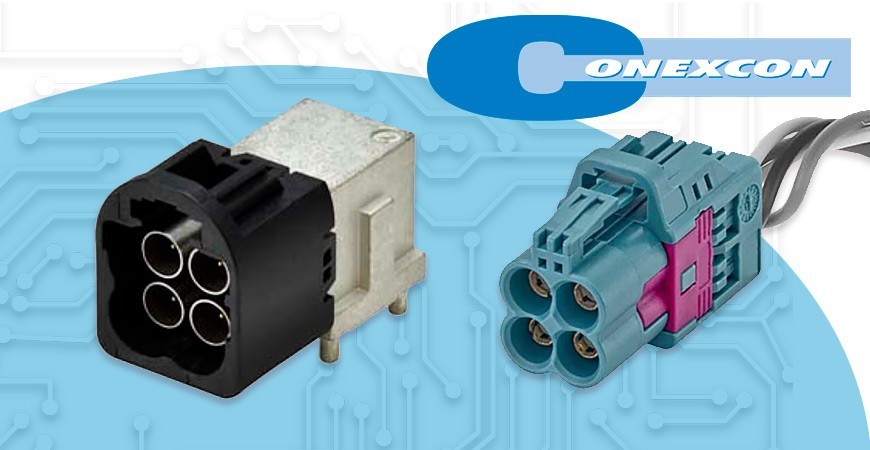 HSFM Series (High Speed FAKRA Mini Coaxial)
Autonomous driving and the latest driving assistance systems, new technology that is already here and that requires faster, more reliable connections and more support elements (sensors, radars, cameras, LiDAR) for its execution.
Substantial changes and evolution with respect to the current systems that are born with new ideas in which the highest priority is to guarantee security. But to meet this premise it is necessary to continuously have exact positions and the ability to calculate routes, detect obstacles and classify objects. These new demands for the sake of security require a new line of much more demanding and reliable connections.
The solution to the demands of these innovations is found in the family of HSFM (High Speed ​​Fakra Mini) connectors that, through coaxial cable, supports up to 20 GHz data rate. They are suitable for the high speed required by modern radars, LiDAR or the complex sensors used in new automotive technology.
The HSFM family allows wire-to-PCB and wire-to-wire connections in a very small and robust space. The 4-port HSFM option reduces PCB footprint by up to 48%.
Comments
Log in or register to post comments